"Milan Rericha is an internationally acclaimed clarinet virtuoso and pedagogue".
After his remarkable solo performances with Südwestphalen Philharmonie under the baton of Charles Olivier Munroe in Seigen, Germany, critics compared him with the legendary Benny Goodman. He enthused the audience in Brazil while being the first Czech soloist to perform with the famous Symphony Orchestra OSPA conducted by Ira Levin in Porto Alegre.
His repertoire includes all major solo and chamber music works reaching more than 200 pieces. J. Valta, M. Bujdinsky, J. Vejvoda and others have dedicated their compositions to him.
In 2020 Milan Rericha's rich program includes invitation for solo concerts with such orchestras as Symphonische Blasorchester Kreuzlingen, Civica Filarmonica Lugano and others, for concert tour in Hong-Kong, Singapore and in Switzerland, and to hold Masterclass in Russia at Gnessin Academy of Music and in other countries.
Year 2019 took him literally all over the world.
Milan Rericha was part of RZ Presentations, to list a few at the Royal College of Music in Stockholm on the ocassion of Aurora Music Festivals, at the Cremona Musica International Exhibition and Festival, in Howarth of London, at The 2019 Edition of Midwest Clinic at McCormick Place in Chicago – USA. He hold masterclasses and gave recitals in Makhachkala – Republic of Dagestan (Kuminskovo Theatre), Révfülöp – Hungary (BalatonSAX 2019), Orvieto – Italy (Spazio Musica), Budapest – Hungary (Ferenc Liszt Music Academy and Hangszer Klinika), Kyiv – Ukraine (Central Music School in Kiyv), Almaty – Kazakhstan (Kazakh National Conservatoire), Brno – Czech Republic (Janacek Academy of Music). Milan Rericha's concert performances took a place in Knoxville – USA with the Resident Knoxville Symphony Orchestra String Quartet at International Clarinet Festival ClarinetFest 2019 in Cox Auditorium of University of Tennessee and in Tivat – Montenegro at Mediterranean Notes Music Festival where he performed together with pianist Nino Gevadze and violinist Oleg Kaskiv music from B. Bartók, D. Milhaud and I. Stravinsky for clarinet, violin and piano. He also performed with legendary Eddie Daniels and Atlantis Big Band in Weinfelden – Switzerland during the Clarinet Weekend Weinfelden. Part of Milan Rericha 2019 Concert Tour in Viet Nam was solo performance with Vietnam National Symphony Orchestra under the baton of Charles Oliviery Munroe and his masterclasses at Viet Nam National Academy of Music in Hanoi.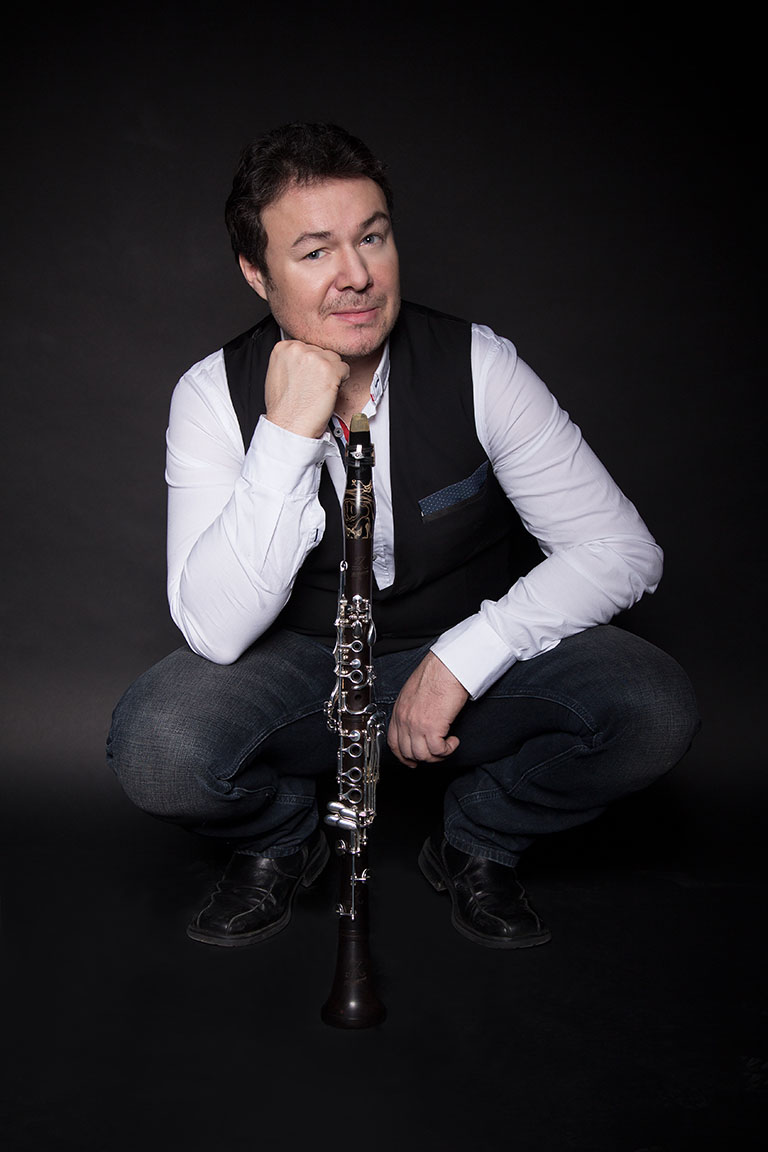 Apart from Milan Rericha's solo performances and his pedagogical activities he can be seen at the numerous presentations of RZ Woodwind Manufacturing, a successful Czech company making hand crafted woodwind instruments, clarinets.
He is the Ambassador of RZ Woodwind Manufacturing and plays RZ BOHEMA. He represents the endowment fund Gabrielis over which he has taken a kind patronage and acts as the Artistic Director of international clarinet competition in Europe CCA – Czech Clarinet Art. Milan Rericha is Gonzalez Reeds and Silverstein Works international artist. As an orchestral and chamber musician he has recorded for BMG, Deutsche Grammophon, Decca, CHANDOS, Supraphon, Sonny Music. He made a solo CD for Czech labels Bohemia Records and ROSA Music.
Since 2004 he is exlusive artist by Swiss label EMR – MARCOPHON. Collection Milan Rericha includes 13 solo CDs and more than 100 works for clarinet with orchestra or piano.
During his career he collaborated as a soloist with leading orchestras such as Viet Nam National Symphony, Dagestan Philharmonia, Brussels Philharmonic Orchestra, Györ Philharmonic Orchestra, Royal Belgian Navy Band, Prague Festival Orchestra, Symphonische Blasorchester Kreuzlingen, Ensemble 18+ Chamber Orchestra, Orlando Philharmonic Orchestra, Orchestra da Camera di Lugano, Mozart Chamber Orchestra in Milan, Carisch Orchestra di Milan, Accademia Orchestra, Simon Bolívar Orchestra, North Czech Philharmonic, Belgian Royal Symphonic Band, Orchestra Fiati di Vicenza, Porto Alegre Symphonic Orchestra OSPA, Solistes Europeens Luxembourg, Mendoza Philharmonic Orchestra, Bucharest Philharmonic Orchestra, Südwestphalen Philharmonie, Oradea Philharmonic Orchestra, Prague Philharmonia, Brixia Symphonic Orchestra, Tokyo Chamber Orchestra, Berg's Chamber Orchestra, Basel Symphony Orchestra, North Czech Philharmonic Orchestra, Pardubice Chamber Philharmonic, South Bohemian Chamber Philharmonic etc.
As the principal clarinetist he worked with the Czech Philharmonic Orchestra, Basel Symphony Orchestra, Berliner Symphoniker, Solistes Europeens Luxembourg, Prague Chamber Orchestra, Prague Philharmonia, Schleswig – Holstein Festival Orchestra World Philharmonic Orchestra, Orchestra of National Theatre in Prague, Brixia Symphonic Orchestra and North Czech Philharmonic Orchestra. Currently he is performing as a solo clarinetist in Prague Festival Orchestra.
Milan Rericha has performed in major concert halls in the USA (New York – Carnegie Hall, San Francisco – Symphony Hall, Chicago – Symphony Hall), Japan (Tokyo – Suntory Hall, Kyoto, Nagoya, Osaka), China (Shanghai, Beijing), Vietnam, Argentina (Buenos Aires – Teatro Colon, Mendoza), Columbia (Bogota), Taiwan, Singapore, Malaysia, Thailand, Brunei, etc. In Europe he performed at prestigious music festivals like Lipa Musica (Czech Republic), NUS Festival, Quarna un Paese per La Musica and Sobrio Festival (Italy), Festwochen Luzern, Salzburger Festwochen, Wiener Festwochen, Schleswig – Holstein Festival, Prague Spring, Menuhin Music Festival, City of London Music Festival, BBC Music Festival. In USA he regularly stands on stages of International Clarinet Festival ClarinetFest. In Mexico he was part of International Clarinet Festival Musicademia.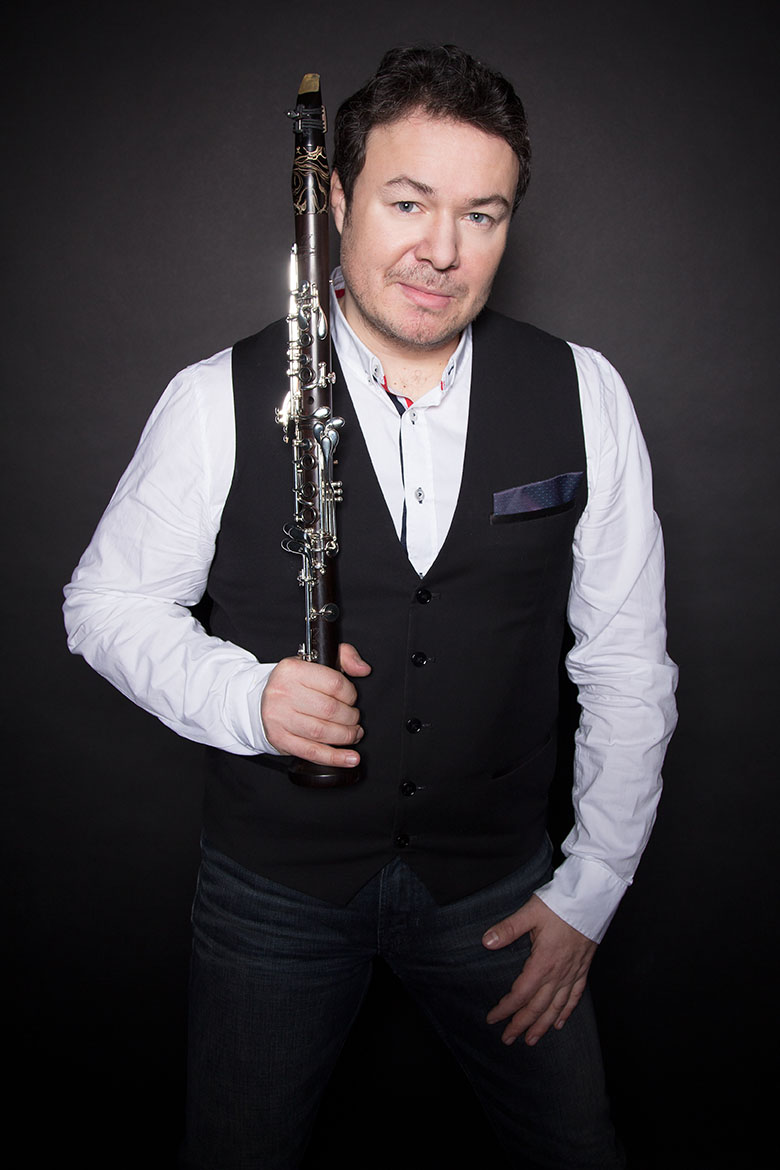 Among the conductors with whom Milan Rericha worked as an orchestral player and soloist are
Stefan Roth, V. Ashkenazy, Ira Levin, Charles Olivieri Munroe, D. Runickles, D. Shalom, D. Kitajenko, Ch. Mackeras, C. Abbado, V. Gergiev, A. Borejko, J. M. Händler, Ch. Dutois, Z. Macal, L. Pesek, J. Kout, M. Honeck, K. Ichiro – Kobaiashi, W. Weller, M. Venzago, J. Valta, T. Koutnik and more. In chamber music his partners were such prominent artists as Eddie Daniels, Fatima Rericha-Alieva, Nikolay Shugaev, Nino Gvetadze, Oleg Kaskiv, A. Donofrio, S. Delmastro, F. Rengli, M. Fila, Ch. Rossi, L. Barteloni, E. Bohte, Resident String Quartet of Knoxville Symphony Orchestra, Herold Quartet, Quartet Nostic, Stamitz Quartet, Amadeus Quartet, Penguin Quartet, Schleswig – Holstein String Quartet, Bennewitz Quartet, Carmina Quartet etc. Milan Rericha was primario of the Prague Clarinet Quartet with whom he recorded a successful CD CLARINAISSANCE issued by LH – Promotion. Milan constantly plays in with Fatima Alieva – piano and worked with pianist Vovka Ashkenazy and cellist Robert Cohen. For many years he collaborated with pianist Doc. Irena Cerna.
Already in early youth he manifested himself as a major musical talent and drew attention to himself by winning the national competition for music schools. He graduated with honours from the Conservatoire in Teplice and the Academy of Performing Arts in Prague (S. Koutnik, J. Hlavac, V. Mares). He studied then at the International Academy of Contemporary Music at the Paris Conservatoire in the class of A. Damiens and P. Boulez as well as with prof. F. Benda as a fellow of the Swiss Government at the Academy of Music in Basel. He attended master classes of Milan Etlik, Michel Arignona (Conservatoire Briten in Perigeux in France) and Charles Neidich (Julliard School in New York). Milan Rericha recieved PhD under the guidance of prof. M. Polak at the Janacek Academy in Brno.
Milan Rericha is a prize winner of many national and international competitions such as Mozart Chamber Music Competition in Prague, Prix Mercure ORF in Vienna, Swiss Rides, International Music Competition BOG in Basel.
Milan Rericha is a professor at Musikhochschule in Lugano, Switzerland and guest professor at Janacek Academy of performing arts in Brno. He has led master classes in Dresden (Musikhochschule C. M. Weber), Milano (Conservatorio di G. Verdi), Enschede and Amsterdam (Royal Music Academy), JAMU in Brno, in Prague Conservatory and Conservatory Teplice as well as in other places in Argentina, Brazil, Colombia, Japan, China, USA, Mexico, Italy, Slovenia and Spain, Russia (Gnessin Special Moscow School of Music), Ukraine (Central Music School in Kiyv), Kazakhstan (Kazakh National Conservatoire), Hanoi (Viet Nam National Academy of Music), Hungary (Ferenc Liszt Music Academy), Norway (Royal Music Academy in Oslo), Sweden (Royal College of Music).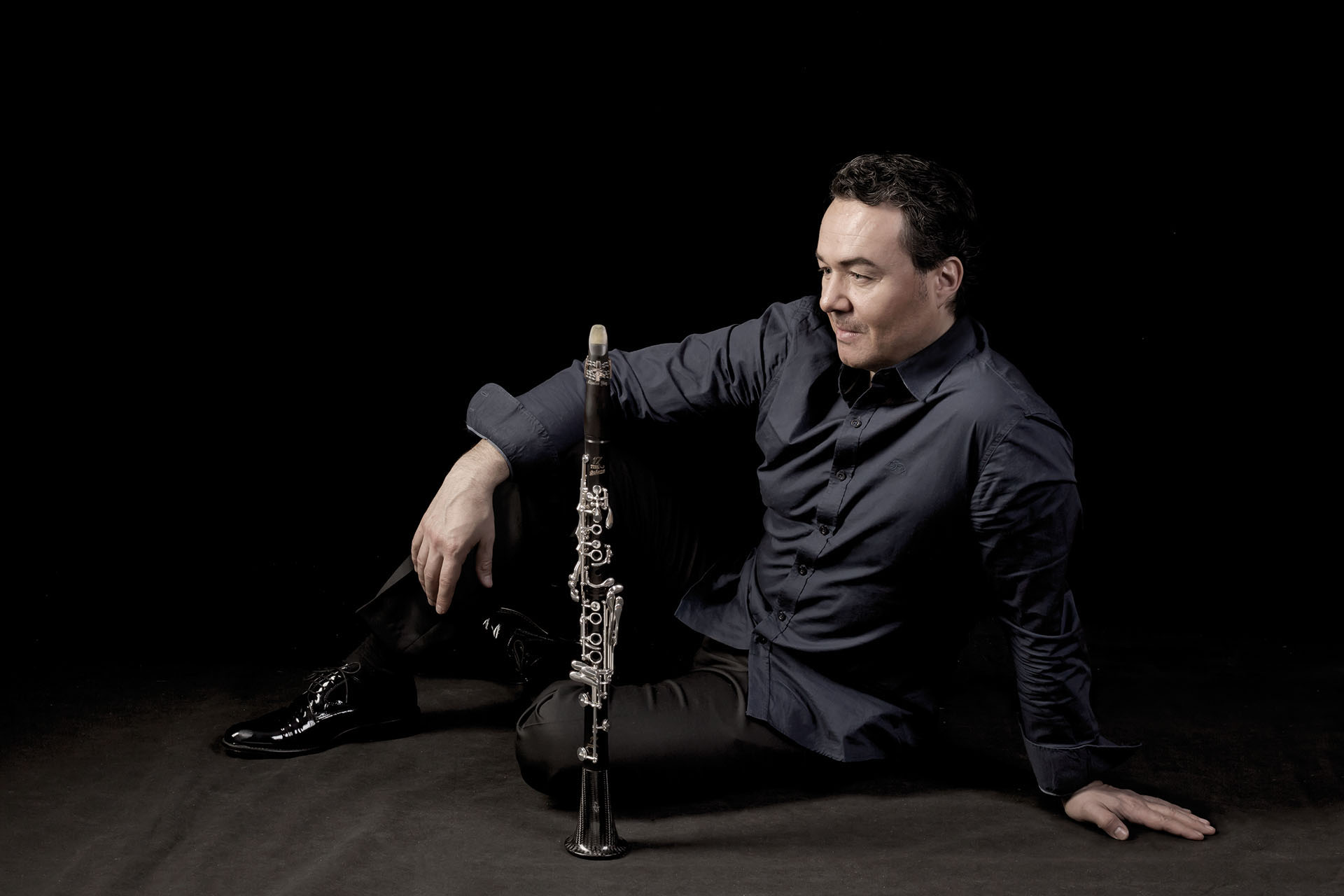 © 2021 Milan Rericha. All Rights Reserved.
website created by: tomaskrupka.com